Our Services
"We aim to offer a range of clinical and non 
clinical support services in and for Primary Care."
View all
Contact us
Our Services
"We aim to offer a range of clinical and non 
clinical support services in and for Primary Care."
Our Services
Contact us
Extended Working Hours
Bury GP Federation provides Extended Working Hours cover across 3 sites in Bury (Moorgate Health Centre, Fairfax Medical Centre and Radcliffe Medical Centre). The service runs 7 days and is available to all patients registered with a GP in Bury. This provides a convenient way for patients to access General Practice services outside the regular surgery hours" 
The service operates Mon – Fri 6.30pm – 8pm and also at weekends 8.30am – 6pm.
On a Saturday the service also provides practice nurse appointments which can cover patient reviews, blood tests, and many other aspects of care, this includes General Practitioners, Practice Nurses, Health Care Support Workings and will soon include Clinical Pharmacists.
GP Cover for Intermediate Care
The Federation provides GP cover at the Bealeys Community Hospital 7 days a week. The GP provides ward rounds for all patients admitted to the unit, which has vastly reduced numerous GPs attending Bealeys to see their own individual patients.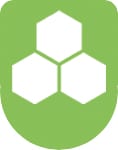 Support to Primary Care Networks
The Federation provides support to groups of GP practices who are now working together in Primary Care Networks (PCN). The support provided includes the provision of Extended Hours at weekends, delivery of a Clinical Pharmacists support service that enables PCNs to broaden the types of care they can provide. We also offer business support services including consultancy type advice and guidance as well as financial support services.